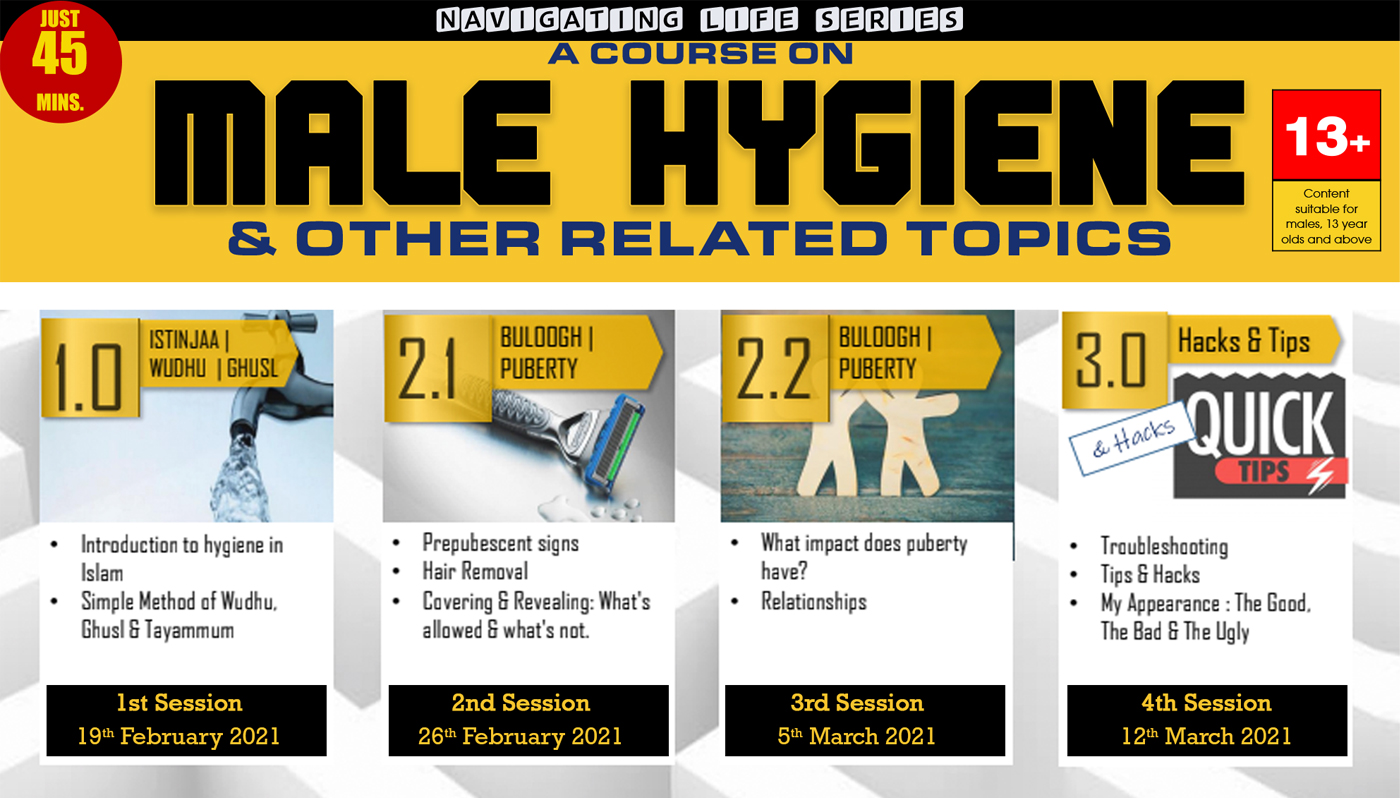 Course Update:
You will be sent a confirmation email and 1-3 days before the course starts the schedule and MS Teams link will be shared to your email. Please check junk and mark our email as Safe. For support and issues registering or joining,
contact us
.
Part of the Navigating Life Series
3 part series
Week I
Introduction to Hygiene in Islam
Coming of age in Islam
Pre-puberty signs
Puberty
What impact does puberty have?
Week II – The basics
Istinjaa
Wudhu
Ghusl
Troubleshooting: workplace, school,
Hacks
Week III – Masaail pertaining to young people
Beauty and appearance
Relationships
Misc
🔹 Tips and much more
| Session # | Date & Time |
| --- | --- |
| 1st Session | 19th February 2021 6-6.45 pm |
| 2nd Session | 26th February 2021 6-6.45 pm |
| 3rd Session | 5th March 2021 6-6.45 pm |
| 4th Session | 12th March 2021 6-6.45 pm |
Registrations Closed